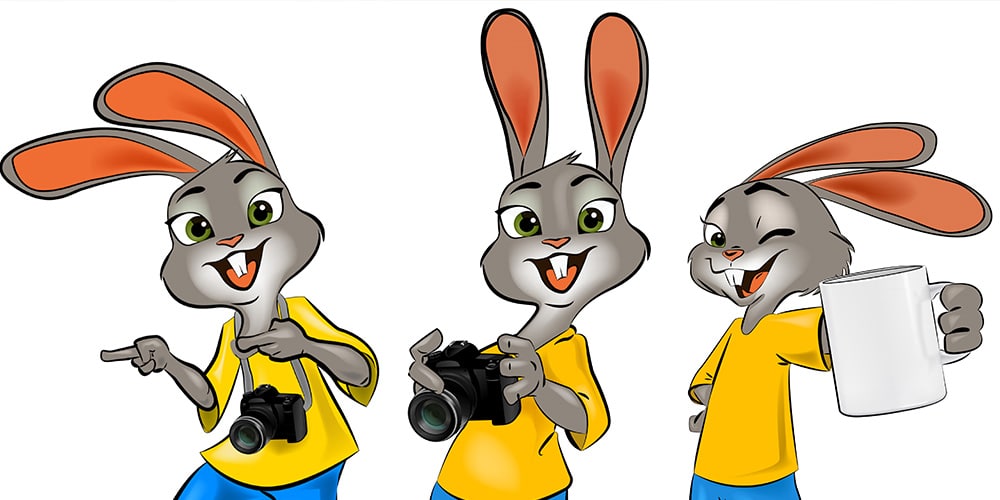 Graphics and Animation
You have probably just finished your high school or intermediate, or are about to, and have made the decision that you want to study animation and be professional in this industry. Finding the best Animation College is a tough job.
GO FOR ANIMATION – Explore the world of animators
You have probably just finished your high school or intermediate, or are about to, and have made the decision that you want to study animation and be professional in this industry. Finding the best Animation College or an animation university is a tough job.
Knowing which will be the best college after HSCL is one of the factors that can add value to your life. Two paths open up in front of you and you can surely have these two questions: Do you have a university degree in animation / Design? Or be an experienced teachers-taught focusing on tutorials and specialized courses?
Believe it or not, you have a fairly important decision to make while choosing the best animation course; a decision that for many people is easy while for others it is much more complicated. However, whatever your situation is, you must know the options offered by each path to be able to evaluate it objectively.
And that is why in this post I will explore both paths seeking to give a general idea of ​​what each one entails: the advantages (and disadvantages) that will potentially be presented in these paths as well as their possible implications in the professional field.
Also, I interviewed experienced Indian artists to get their views on the subject and thus generate more global information and from different points of view.
EDUCATION AND ART
The study is a human activity that has been present for thousands of years. Whether it is considered that education began with the Egyptians around 3,500 BC, in Greek and Roman academies in the 4th century BC or until the Middle Ages with monastic schools; the situation is that education has always had the connotation of forging successful people But, when someone moves in artistic areas it is easy to question the advantages of study under the premise: "the techniques are learned, but talent." And it is here that some people have difficulties: the classic fight between parents who want their children to study and children who would prefer to take advantage of that time in specialized courses in which they are convinced will learn more.
Another point that has been repeated throughout history is that the student has to go to another place to be able to have the necessary artistic education, under the right person or simply because in that region there are no such studies.
So, I hope to lay a foundation that helps you make an informed decision about whether to go to college to study animation, or learn with experienced professional taught." You cannot ignore that the digital industry is GLOBAL and to be competent at this level the most likely need to migrate to countries." – Digital Character Animator.
Study Animation from the best Animation Institute and opt for the Bsc Animation and Vfx Degree or short term courses: From Professional teachers -taught Over the years I have found students, co-workers, and acquaintances who have decided to take the path of Animation education. A path that allows them to focus very early on the artistic(or technical) areas of interest or preference.
The initial reasons for deciding to learn animation can be many: lack of financial means, lack of time, because "I am not good at studying" teachers "are good", the curriculum or enrolment "is good" or simply because "everything is on the Experienced Faculty's".
The result will always be visual, and the quality depends entirely on the time and personal effort that everyone puts into their art and technical development. There is a teacher, school, instructor, or tutorial that makes you good.
Advantage
The Animator person is the total owner of his time and his "curriculum". He can organize himself as he pleases and balances his theoretical and practical needs as best he can. You can also focus on a topic for as long as you need to understand and/or improve it.
Better control of my time and economy. I decide on what I invest specifically after analyzing its value and benefit, but it is focused on a particular subject on which I have already exhausted the free resources available.
Apart from time management, the student will have plenty of options to complement their knowledge, be they online courses, books, magazines, class tutorials, etc. The big advantage for him is that he is potentially not restricted in time (homework, extracurricular activities, etc.) or tuition fees.
Specialize in what one wants/loves
One of the most efficient and attractive paths for Best Animation courses in Bangalore is specialized courses and diplomas. The options to satisfy the different interests, tastes and pockets are varied: in general, they are face-to-face courses or online courses that last from a couple of weeks to several months by the top animation colleges in India.
The courses or face-to-face diplomas normally range from a couple of weeks to six months. Many are offered by the Best animation college schools (or universities) that offer degrees as they take advantage of the infrastructure they already have. The dynamic is similar to any study centers: the student attends, is taught a class, does exercises/homework and (maybe) develops a final/personal project. The main differences between the courses/diplomas and bachelor's degrees are that the former, usually have a more technical approach with a shorter duration and (sometimes) a lower economic cost. Animation recognized schools with courses/diploma courses:
But online courses are especially successful among most artists. Its main attraction is not only that you can take them from anywhere in the world, but they also usually have professors who are industry professionals. That is, during the day they work in animation studios, VFX or video-games and as full-time, they teach in these virtual schools from the comfort of their home. The dynamic teaching can vary but usually: they are pre-recorded weekly lessons where the student receives a topic to develop; at the end of the workweek there is a "Live" class with the teacher to review exercises and answer questions. Some examples of these schools are Animation animaster.com, The Artworks Workshop, etc.
It is important to note that these courses, although they can leave very valuable technical knowledge, do not have the same equivalence as a Bangalore university degree. There are colleges like Animaster which provides animation degree courses in India and affiliation with Bangalore Central University. Animaster is a BSC Animation and Vfx college.
The Freedom of Practice, In short, the idea of ​​being able to devote hours and hours in doing and learning what one likes without having any restrictions or limitations is quite attractive. It is precisely that feeling of freedom to devote to personal projects and to one's own learning needs that make the Animation degree course method so appealing to artists.
"The knowledge acquired by pleasure and not by obligation is undoubtedly retained for longer and deeper."
And if someone compares itself, it is relatively easy to see "more advantages" in being animator: on the one hand, attending a classroom with a curriculum with "stuffing" subjects and just learning what one is interested in, or on the other hand, learn from tutorials with the topics that interest you and practice them in personal projects.
It is well known that the practice makes the teacher and as the artist practice more, more experiences and knowledge will be obtained from his area of ​​interest; but knowledge is not acquired with good intentions and with the freedom to practice. If an artist is free to do anything, at any time, as he sees fit, he must have a rigorous discipline to obtain good results.
Faster Entering the World of Work
In some cases, not having acquired a university degree does not cause a lack of interest in it, but the creation of opportunities elsewhere. Some people in the animation industry easily find work and therefore studying at university becomes "taking time" away from what is already a professional career. These professionals, still without a degree or studies, will surpass in recent years of experience (and in theory, in the quality of their work) the recent graduates of a career that go out in zeros to the labor field.
Disadvantages
The Animation artist will have the freedom to develop in time and in a way that best suits but he will have to be careful since freedom without a guide will not take him anywhere.
To achieve true and efficient self-learning, one must be disciplined: it is necessary to be strict in time management and focus on objectives so as not to waste time and obtain visible results.
Absence of Discipline
Wandering the internet, wasting time, constantly changing projects, wandering, procrastination, etc. They will be the worst enemies of a self-taught. In short, the self-taught will have to develop a good discipline before being productive. It doesn't matter that you have freedom of learning, schedules; without discipline, you run the risk of wasting a lot of your time.
Some tools help improve productivity; a very famous is the Animation College in Bangalore that helps optimize working time. Another technique: definition of measurable objectives to be executed in a certain time range.
In short, the lack of an efficient work routine will never lead to the development of creative productivity. And, the faster the Animation artist realizes the importance of this attribute, the faster he will advance in his learning.
Not be endorsed by a professional degree
Despite being physically only a role, a university degree from a recognized institution has a value that goes far beyond just that. There are top colleges in Bangalore that ensure a degree in animation and can provide a BSc Animation and Vfx.
The artistic ability and the demo reel are indeed the main letters to get a job as an Animation artist, but it is a university degree that endorses in many other situations that you may not have considered right now. For example, government procedures, immigration procedures, and re-validation of studies abroad, progression to postgraduate studies, etc. These are some examples where the title checks your skills above a portfolio or demo.
Do you see yourself working as an animator? Does those anime characters fantasize about you?
Do you know you can opt for a degree and become a good animator in just a span of a few years?
If yes, then check out our blog "Go for animation" and read about all the aspects of the field to enhance your knowledge of animation.
Conclusion:
With Animaster make your passion into a profession and earn well with the highest level animation and VFX degree courses for BSC Animation and VFX. The Animaster courses are full degree courses that will lead you to fully get the skills and learn animation through it. 
FAQs:
Ques: What are the benefits of studying animation at a university?
Ans: Studying animation in the university can provide you with resources that are theory, historical data and deeper levels of animation and its practice sessions. You also network with mentors, peers and industry professionals too. 
Ques: What are the skills and qualities that I need to become a successful animator?
Ans:  To pursue animation you have to have great creative skills and higher levels of creativity. Along with that you have to have mastery in animation softwares and other technical skills related to animation. You also should have great communication skills and problem solving skills. 
Ques: How can I choose the best animation college for my needs?
Ans: To choose the best animation college for your needs, you have to consider factors like faculty, placement, curriculum and reputation of the institution. You can also talk to current students of that college or visit the college for more information etc.