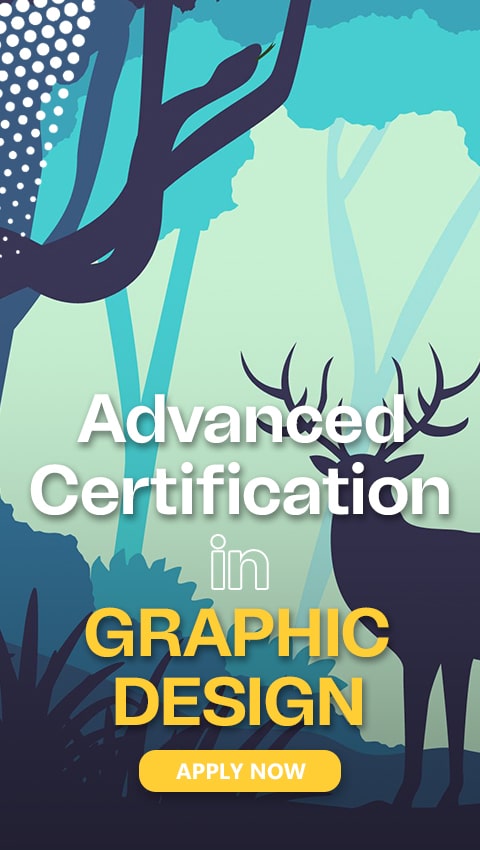 Join The Best Graphic Design Course in Bangalore|India
Learn graphic design from the experts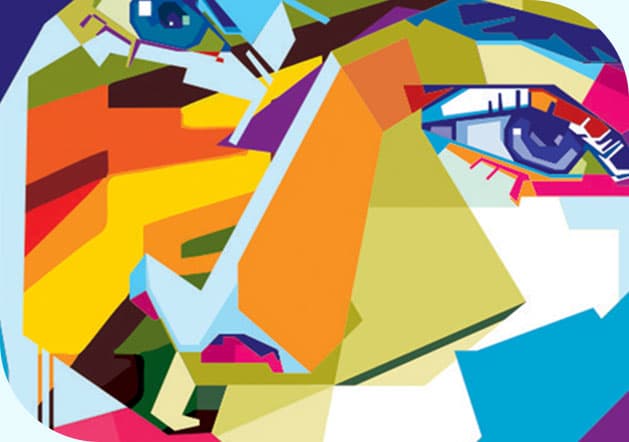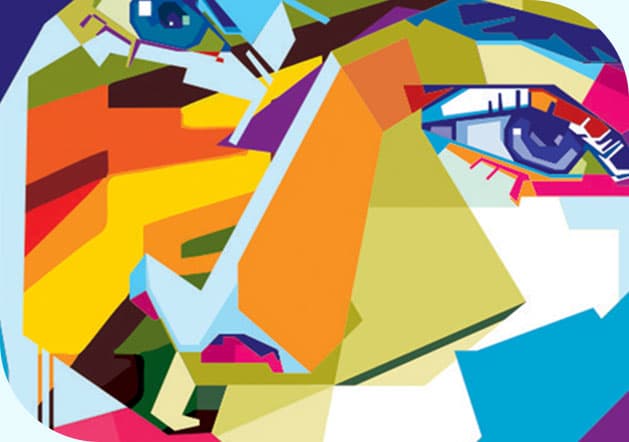 DOWNLOAD FREE PROSPECTUS NOW !
Individual Software Certification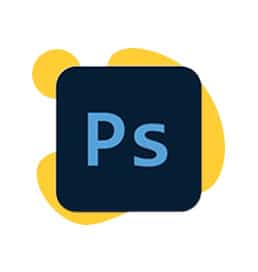 Adobe Photoshop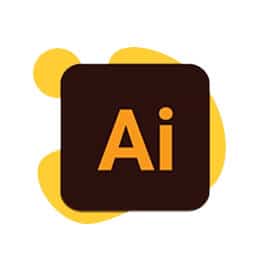 Adobe Illustrator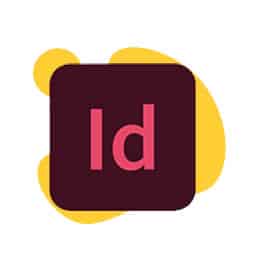 Adobe In-Design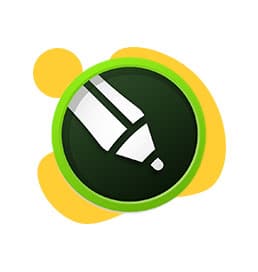 Corel Draw
Careers

AFTER

GraphicS

COURSE
Graphic Design remains a core sector and provides a wide range of avenues across various industry segments. After completing our graphic design course, you could find yourself in an advertising agency, a publishing house, a movie production company, a web design firm or even in corporate communications! While the canvas probably begins with creating and refining the Brand Identity in our graphics course, it extends to every Visual media that includes outdoor advertising, the digital media, television and other display media. Learn graphic design from our expert faculty team to build confidence, approach jobs and internships with the precise skills required. Animaster's graphic design course prepares you with a World Standard Portfolio. Apply confidently to the Real World Graphic Design Jobs!
A graphic designer is a professional who's primary responsibility is to design graphics, layouts, logos, and other visual elements that convey a message or idea to a target audience. Graphic designers work closely with clients to understand their needs and objectives and then leverage their creative skills and technical expertise to develop designs that effectively communicate the intended message. They use a variety of software tools, such as Adobe Creative Suite, Sketch, and Canva, to create compelling visual concepts that capture the attention of the audience. In today's visually-driven world, graphic designers are essential for creating everything from marketing campaigns to product packaging and branding, making them very sought-after Professionals in the Industry.
A graphic concept artist's primary responsibility is to develop original concepts that effectively communicate a message or idea to a target audience. Graphic concept artists use their artistic skills and technical expertise to create visual assets such as illustrations, sketches, storyboards, and mockups that convey the intended message. Graphic concept artists collaborate with other professionals such as writers, marketers and web developers to bring their designs to life. They use hand drawings and various software tools, like Adobe Photoshop and Sketch, to create compelling visual concepts. Professional Graphic concept artists play a crucial role in creating original designs that capture the audience's attention and leave a long-lasting impression.
A graphic brand identity designer plays a crucial role in creating a visual language for a brand that communicates its core values and distinguishes it from competitors. They work closely with clients to understand their brand's mission, vision, and values and then use their creative and technical skills to design logos, typography, color schemes, and other visual elements that reflect the brand's personality. They collaborate with the other teams in the firm, to ensure consistency in the brand's messaging across all channels. They use various software tools, to develop compelling visual concepts that align with the brand's goals. In today's competitive marketplace, a strong brand identity is essential for success and Brand identity designers are instrumental in creating that identity.
A graphic visualizer is a professional who specializes in creating visual designs that effectively communicate a message/idea to a target audience. Their primary responsibility is to bring ideas to life vide visual representations. Graphic visualizers work closely with clients to understand their objectives and then use their creative skills & technical expertise to develop designs that align with their vision. They create visual assets like illustrations, sketches, storyboards & mockups that effectively convey the intended message. Various software tools are used to create compelling visual designs that resonate with the audience. With their ability to bring ideas to life visually, graphic visualizers are essential for businesses looking to communicate their message effectively.
A graphic illustrator is a professional artist who creates visual designs and graphics for various media outlets. They use their creativity, technical skills, and understanding of composition to produce eye-catching illustrations for print or digital platforms. Their responsibilities include understanding clients' needs, brainstorming ideas, sketching, and producing finished artwork using digital software. The role of a graphic illustrator is crucial in creating visually compelling content that can effectively communicate messages to the intended audience. They play a critical role in creating brand identity and helping businesses stand out in a crowded marketplace. A Professional Graphic Illustrator is pretty much in high demand, in today's Designing Industry.
A logo designer is a professional who uses his /her their artistic skills, creativity & understanding of branding to design logos that communicate the essence of a brand in a visually appealing way. Logo designers work in various industries, including advertising, marketing & design, and collaborate with clients to understand their needs and create designs that reflect their brand values. Logo designers play a crucial role in creating a brand's identity and helping businesses stand out in a competitive marketplace. Their designs are often the first point of contact for potential customers & can make a lasting impression on them. A good logo designer must have a strong understanding of design principles, branding & marketing to make a mark in the Industry.
Introduction to interface of Photoshop | Selection Tools and techniques | Undo Options, History Palette, Guides, Rulers | Color Theory | Image Adjustments | Painting in Photoshop | Doctoring Images | Raster v/s Vector | Vector Shapes | Smart Objects | Adjustment Layers | Filters | Masking
Understanding design with Illustrator | Getting to know the work area | Selecting and aligning | Creating and Editing Shapes | Transforming Objects | Drawing with Pen and Pencil | Working with Type | Working with Layers | Perspective drawing, Blends and Gradient | Working with Brushes | Applying effects | Appearance attributes and graphic styles | Working with Symbols | Integration
Understanding the interface | Working with documents | Document and pages | Working with Documents | Working with Objects | Text and threading | Editing text | Working with typography | Importing and modifying Graphics | Tables | Transparency | Printing and Exporting | Creating PDF files with form fields | Creating a fixed layout EPUB
Why Vectors? | Working with documents | Diving into CorelDraw | Working with Documents | Creating Basic Shapes and applying transformations | Arranging and organizing objects | Understanding the Right path tools | Exploring Special shapes. connectors | Editing Objects and Rearranging paths | Working with Text | Options of Filling Objects | Strokes and Path | The perspective and Extrude Effects | Using envelope tool, Lens effect and Bevels | Shape Editing and distortions | Transparencies and Shadows | Bitmaps and Photos | Professional Outputs and exporting
Portfolio | Project Development
Test | Evaluation | Certification
want to know more about the course?

Request info

Apply Online

Call Us

Chat Now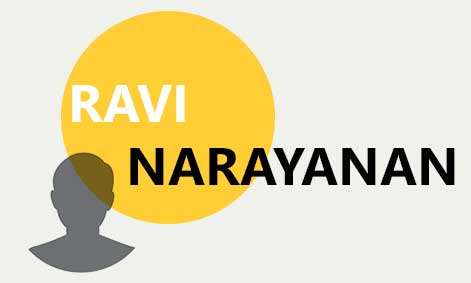 The graphic design course at Animaster is one of the best. The design faculty here are exceptionally good, senior, and hands-on and every Graphic Design class is very stimulating. The Graphics course is very well structured and the syllabus is updated to match design industry standards. The design certification course was very informative and I got to learn right from the basics to advanced levels. The instructors are friendly, clear and patient, answering all queries. They even give the class additional resources for inspiration and tips. I took a lot of time to search on the internet and narrow down the best graphic design course in Bangalore. I chose Animaster though it was a bit far away from my place, as I felt it was a good investment for my career and I was willing to travel that extra distance for it. Also, the graphic design fees are affordable and payable in easy installments. I am very glad I took the decision to learn graphic design at Animaster. There are several job-oriented design courses to choose from and I would recommend Animaster Design school to any student who wants to make a successful career in graphic design.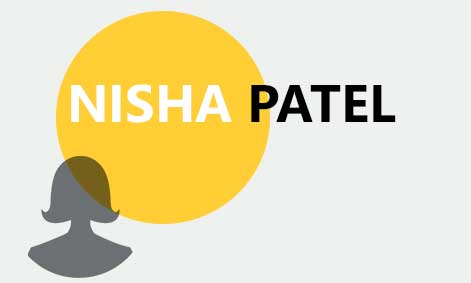 I was looking for the best graphic design course in Bangalore , to get a job as a designer in this fast growing industry. I found Animaster at Bangalore to be the most reliable graphic design institute in Bangalore. The environment here is very artistic, friendly and lots of fun as you learn. The Certificate in Graphic Design course at Animaster is very well structured and has affordable fees with easy installment options too. The design faculty here are exceptionally good, senior and hands-on. The graphics course is very well structured and the syllabus is updated to match design industry standards. The design certification course was very informative and I got to learn graphic design right from the basics to advanced in the graphic design class The instructors are friendly, helpful, very patient and answer all queries painstakingly. They even give the class additional resources for inspiration and tips. Animaster offers several job-oriented design courses to choose from. Finally, I got placed at a leading multinational house as a junior designer at a comfortable salary. I would recommend Animaster Design school very highly.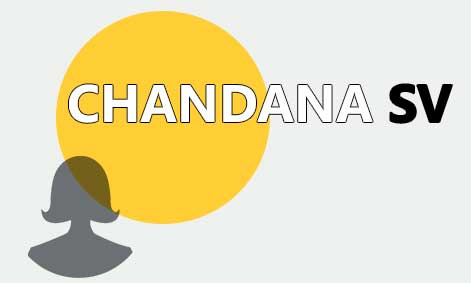 One of the Best Institute for Certificate in Graphic design course. Yes, Animaster rocks in terms of Teaching Facilities. Faculty are very good and experienced. I would like to conclude my experience here to be simply superb, inspiring and very creative. It is the best place to learn graphic design, if you are eagerly looking forward to making the best career in the Industry. It provides the best facilities ranging from Hi-end lab and other hardware/ software resources. Overall, an amazing place to learn, grow and build our career. The College Infrastructure is good. The facilities which are provided for the students are very beautiful, mainly the security measures are wonderful. Apart from this the labs in this Graphic Design Institute are very good. The faculty here are highly experienced, from the industry, and qualified. They are also friendly and are always ready to clear the doubts of the students in the graphic design class. Also, they share their experiences in this industry, which helps us a lot to get a job in this industry and perform well in this graphics course. Thank you Animaster, I am a very satisfied student of this Design School.
PLACEMENT

RECRUITERS
Animasterians are a favorite among recruiters of leading Corporates, Studios & design houses
Which Course is Best for Graphic Design?
There are many graphics courses being offered, but the best course to choose in order to learn Graphic Design, depends on your individual needs, learning style, time and budget. Certificate courses are for 6m /1 year, and focus on specific design topics like logo design, packaging design or print design, along with a Design Portfolio. This Graphic Design course is highly skill and job oriented. These programs can be done Online too. Diploma in graphic design is offered as a 1/2 year course that cover all aspects of Graphic design classes and enable stable careers. Bachelor degree in Graphic Design is a 3 /4 year professional degree, that offers comprehensive education and a strong foundation. Consider your needs and talk to our Academic Counsellor, before taking the right decision for a successful career in this field. Animaster offers some of the best graphic design courses in Bangalore.
Is Graphic Design a good career | salary choice?
Yes, Graphic Design is one of the most sought after career choices today. Designers are in high demand, responsible for creating visual concepts, using graphic software, to communicate ideas or create advertisements, that inspire, inform and captivate consumers in almost all industries today. From logos to advts, brochures to manuals, motion graphics to digital marketing, the requirement is endless. As digital consumption increases, Companies are investing more in their design, branding, websites, UI, marketing and digital footprint to attract customers. In this growing demand, freelancers and housewife's today, are also building small graphic businesses by servicing clients from their homes. It is essential to learn graphic design skills and industry relevant soft-wares to build a very good design portfolio to showcase, impress and claim jobs or projects. If you have a passion for design, are willing to work towards enhancing your skills and portfolio, join Animaster's graphic Design courses at bangalore, for a financially rewarding career.
What are the 7 types of Graphic Design? | Which kind of Graphic Design is most in demand?
The 7 major types of Graphic Design are:
1.Branding and Identity Design-creating a visual identity for company through logos, typography and design elements 2.Advertising and Marketing Design-creating advertising visuals and marketing campaigns, like posters, brochures, and social media graphics 3.Packaging Design- designing the visual packaging for products, like labels, boxes and bags 4.Publication Design- design for newspapers, journals, magazines and periodicals 5.User Interface- UI- design of the interface of digital products, like mobile apps, websites and softwares 6. Environmental design-Designing visual spaces for museums, retail stores and public spaces 7. Motion Graphics Design- Animated and Visual effects for Film, TV and different media. Students will study all of the above streams as part of their Graphic Design course at Animaster. Learn graphic Design at Animaster Bangalore and be a Pro!
What are the 4 types of Graphic Design?
The 4 types of graphic design are:
1.Corporate Design- this type of design involves creating a visual identity for a company with the use of logos, typography, colour schemes, and other design elements. The designers objective is to create a recognizable visual representation of the brand. 2. UI Design- used to design the interface of digital products like mobile apps, websites, and softwares. The Designers goal is to create user friendly and intuitive interface for digital products, such as websites, apps and software.3. Advertising Design- this style of design involves creating visual materials needed in advertising and marketing campaigns. The designers goal is to promote a product or service to promote sales with the use of innovatively designed posters, brochures, flyers, and social media content 4. Publication Graphic Design- This type of design involves designing magazines, journals, newspapers, books and other printed content. The designers goal is to create an engaging and visually appealing layout that enhances reading experience. Learn Graphic Design courses at Animaster, Bangalore for expertise on the different types of Design.
What is the Graphic Design Course Duration?
The duration of a graphic design course can vary depending on the level and type of program. The certificate or diploma program in graphic design may take anywhere from 6 months to 1 year to complete. The bachelor's degree in graphic design can take 3 to 4 years to finish. The duration of our programs can vary widely, from a few hours to several months. When considering the duration of a graphic design course, it's important to choose the program that fits your schedule and learning needs. Some graphics courses are offered full-time, while others are part-time. The length of the graphic design class may also depend on the intensity and depth of the curriculum. To get a better idea of the duration of a graphics course, it's best to research the specific programs on our website and contact our Academic Counsellor for guidance. You can also consider our online graphic design courses, which may offer greater flexibility in terms of scheduling and duration. Overall, the duration of Animaster's graphic design courses in Bangalore, will depend on a variety of factors, including the level of the program, the curriculum, and your individual learning pace.
What is in the Graphic Design course?
The Graphic design course covers a range of skills and techniques used in the creation of visual content for various mediums. In the graphic design class, students will learn about design history, theory and principles, branding and identity design, digital illustration, print design, motion graphics, photography and image edition, color theory, typography, digital tools such as Adobe Creative Suite and Portfolio development cum presentation skills. In the graphic design class, you will also develop skills in visual communication, layout design, and problem-solving. You can gain valuable knowledge and hands-on experience that will help you learn graphic design in a structured and supportive environment. Whether you're a beginner or looking to take your skills to the next level, our graphics course can provide you with the foundation and tools you need to succeed in this creative and dynamic field.
What is the highest paying job in graphic design?
The highest paying job in graphic design is typically a creative director, Graphic design Head or art director role. Creative directors /Heads are responsible for overseeing the design and branding of an entire organization, while art directors focus on the visual aspects of specific projects. These roles involve leading design teams and overseeing the visual branding of an organization, drawing salaries in the range 1lakh -1.5 lakhs p.m. By enrolling in our graphic design course, you can learn graphic design from industry experts, develop your knowledge and design skills, develop a portfolio of work that showcases your abilities, helping you stand out in the competitive job market and increase your earning potential. Soon after completion of your course, the placement team at Animaster, will assist you immediately with a job in an MNC, design house or Ad agency. Starting pay scale can range from INR 15,000 to INR 25000 p.m, based on your skill sets and Portfolio. You will gain experience working in a live environment and climb up the ladder. Senior designers in the industry draw salaries ranging from INR 50,000 to INR 75000 p.m.
What are the Short term |Part time Graphic Design Courses in Bangalore?
There are various short-term and part-time graphic design courses being offered by leading Design Schools in Bangalore. These courses are designed to help individuals learn graphic design skills, enhance their creativity, create industry required work portfolios, so that you can apply for jobs confidently. Some popular options include certificate courses in graphic design, diploma courses in graphic design, and advanced certification in Graphic Design. If you're looking to learn graphic design in Bangalore, you can consider short term graphic design classes, offered by reputable institutions such as Animaster Design College, Bangalore or National Institute of Design. These part-time graphics courses are offered with Certification and cover various aspects of graphic design, you make you Job ready. Additionally, you can also explore online courses that offer flexible learning options and allow you to learn at your own pace.
Graphic design course with placement in Bangalore?
There are several graphic design courses in Bangalore that offer placement opportunities to their students. Animaster is the market leader and offers the best graphics course with placement in Bangalore. Animaster has a very strong industry network, which includes tie-ups with leading design studios and companies. This helps their students gain access to job opportunities in reputed organizations. Animaster's placement cell works closely with these companies to understand their hiring needs and to match them with the right candidates. Additionally, as students learn Graphic Design, Animaster provides students with hands-on training and practical experience in its graphic design class, through live projects and internships. This gives students exposure to the real-world challenges faced by professionals in the industry. Animaster also has a strong portfolio development program, which helps students showcase their work to potential employers, participate in design competitions and exhibitions. Animaster's strong industry network, practical training and portfolio development program, make it one of the best graphic design institutes in Bangalore with guaranteed placement opportunities.
Can I learn Graphic design in one month?
To Learn graphic design in just one month is possible, but it is important to manage your expectations and also practice the entire day. Graphic design is a vast field that involves various elements such as typography, color theory, composition, software applications, and more. It takes time and practice to master these skills. While it is possible to learn some basic concepts and techniques in the graphic design class in a month, it is unlikely that you will be able to master the entire field. However, you can still make significant progress and gain a solid foundation to build upon. To learn graphic design in one month, you can start by selecting a specific area of graphic design that you want to focus on. For example, if you're interested in logo design, you can start by learning the basics of typography, color theory, and composition. Next, you can practice using software applications such as Adobe Illustrator or Adobe Photoshop to create your designs. Finally, it's important to continue practicing and refining your skills after the initial month of learning. This will help you improve and develop your design skills over time. Animaster is one of the best graphic design institutes in Bangalore that offers fast track courses. Contact our Academic Counsellor to know about our wide range of Graphic Courses in Bangalore.

GRAPHIC DESIGN COURSE

FEES
Our graphic design course at Animaster is one of the most affordable in the industry. Learning graphic design is an investment in your future career, and our classes at Animaster are priced to make that investment accessible to everyone. Our graphics course is designed to give you the skills you need to succeed in the industry, and our affordable fees mean that you can start building your career without any pressure. As a parent, you want your child to have the best opportunities for their future and investing in your child's education is big decision. Animaster offers just that – an affordable investment in their education that can lead to a fulfilling and rewarding career. Stay assured that your investment is worth it. Graphic design is an in-demand field that offers countless opportunities for growth and advancement. By enrolling your child in our Graphic design class at Animaster, you're giving them the tools they need to succeed and setting them up for a bright future. Don't let the cost of education hold your child back from pursuing their dreams. The graphics course at Animaster, is priced to make quality education accessible to everyone, regardless of their financial situation.
What is the graphic design course fee? | Graphic design courses in Bangalore fees?
The fees for graphic design courses in Bangalore vary depending on the institute, duration, and level of the course. Typically, graphics courses in Bangalore range from INR 10,000 per module to INR 1,00,000 for the complete program. These courses range from short-term certification programs to long-term diploma and degree courses. In conclusion, if you want to pursue a career and learn graphic design professionally, ensure to pick the right Graphic Design institute in Bangalore that offers affordable, yet industry-recognized and comprehensive graphics courses . By choosing a reputable Graphic Design School in Bangalore like Animaster, you will get access to a comprehensive curriculum, experienced faculty, state-of-the-art facilities, and a Certificate in graphic design that is recognized by most in the Design industry. What's more, our Graphics Course is affordable and can also be paid in easy installments. Talk to our Academic Counselors for the right guidance on the appropriate course for you to take up and structure your fees in accordance.
Is graphic designing course costly | expensive?
The cost of a graphic designing course can vary depending on factors such as the duration, level and reputation of the institute. It is important to consider the long-term benefits of investing in a quality course. The Graphics course at Animaster, can equip you with the necessary skills and knowledge to pursue a rewarding career in this field, to open up better career prospects. Typically, a graphic designing course in Bangalore can range from INR 10,000 to INR 1,00,000. The fees for a course can be a significant investment, but it is important to make sure that you are paying for the expertise of experienced trainers, the latest software, and access to the best facilities. In addition, a qualitative graphic design course at Animaster, can provide you with hands-on training and exposure to real-world design projects that can help you build your portfolio and showcase your skills to potential employers. Our Graphics class and course is well designed to help you acquire the knowledge and skills needed to design effectively, which can provide you with a competitive edge in the job market and a better chance to secure a high-paying job in the industry.

Why Animaster?
Animaster is one of the top Graphic and Communication Colleges in Bangalore, India which is perfectly aligned to further your academic quest, to ensure a recognized UGC Degree in Graphic Design or Diploma in Graphic Design in affiliation with the prestigious BCU University.
What do I need to be a graphic designer?

Pitted as one of the most lucrative career choices in the world, you need to develop a creative eye for design and aesthetics, attention to details, problem solving, proficiency in graphic design software and a good understanding of design principles and techniques. Develop a strong portfolio demonstrating your design skills and a structured education in graphic design.
Who is best suited for a career in graphic design?

People who are creative, detail-oriented, have a strong sense of aesthetics, and enjoy working with visual elements are best suited for a career in graphic design. Additionally, having strong communication skills and being able to work well under deadlines are also important traits for a successful graphic designer.
Which course is best for graphic design?
Look for a course that covers the essential graphic design principles and techniques, has experienced and reputable instructors, provides access to industry-standard resources, and offers opportunities for portfolio development and industry connections, and meets your goals & expectations. Based on your qualification and the time you would like to dedicate, choose between a Certificate, Diploma or Degree course.
Who should join the course?
A graphic design course is suitable for anyone interested in visual communication and design, regardless of their background or experience. These courses offer a range of programs to cater to students' diverse needs and interests, from beginners to advanced levels. Whether you want to specialize in web design, branding, or animation, a graphic design course can provide you with the skills and knowledge you need to pursue a fulfilling career in this dynamic field.
What are the job opportunities after completion?
Designers have a wide range of opportunities to work in Media, Advertising , Digital Marketing, Publishing, Corporate Communications and Web Design.
What is the eligibility for joining?
Our Graphic Design class welcomes everyone who has the interest , intent , passion and aptitude for Graphic Design. If one has completed 10th/12th , he/she can can pursue further studies in the form of a Diploma in Graphic Design or a Degree in Graphic Design
Does Animaster assist placement?
Animaster offers end-to-end placement assistance to students who complete their graphic design courses. We are tied up with various reputed companies in the industry, and assist students in finding suitable employment opportunities based on their skills, talents and interests. Animaster's career development team provides guidance on resume building, portfolio preparation, interview techniques, and other career-related skills to ensure that students are prepared to enter the job market.

WIDE CHOICE OF COURSES
Animaster Graphic Design School, offers a choice of courses that are structured to help our students specialize in a diploma of their choice :
> Advanced Certificate in Graphic Design
> Advanced Certificate in Animation, Multimedia & VFX
> Certificate in VFX
> Certificate in 2D Animation
> Certificate in 3D Animation & VFX
All these courses offered at Animaster Academy are well-recognized by the Industry and the Certification is endorsed by all companies.
---
IDEAL LOCATION
The city of Bangalore is easily accessible from all parts of India & all regions of the world. It has one of the best airports & the metro rail infrastructure for easy access.Bangalore is also recognized as the IT hub of India & every leading Graphic Design house, Visual Communication Studio, Advertising agency, Animation & VFX studio, Gaming Studio, multinational company and animation pioneers have their presence in Bangalore. Our presence here is strategic and ensures your sound academic journey at the best graphic design institute in Bangalore
---
TECHNOLOGY INFRASTRUCTURE
Bangalore has always remained ahead of most other cities, being the preferred metro for all major IT firms. Most of the leading E-learning companies are also based in Bangalore. Speed, bandwidth & connectivity are crucial for all our online graphic design courses. Keeping pace with technology is the need of the day. We at Animaster graphic design Institute, do just that.
---
MANPOWER RESOURCES
One of the major advantages of our location at Bangalore very near you,is access to a resource pool of educators & industry professionals who help us stay aligned & abreast of latest developments in both software and design practices. Some of the best graphic design teachers in the industry, train, mentor and groom you to be the best Designer that you can be.Workshops, Seminars & Internships become an integral part of our academics, with experts mentoring our students at every stage of their student life with us. Learn Graphic Design with our experts, be an ace Designer.
At our graphic design school, we have a strong network of industry connections that provides our students with opportunities to learn from and interact with some of the best in the graphic design industry. Our industry connections expose our students, to a range of career paths, allowing them to explore and find their niche in the industry. We have partnerships with leading design agencies, marketing firms, and other industry players, providing our students with access to real-world projects and clients, and practical experience to build a strong Portfolio. Our students get to attend industry events, conferences, and workshops, providing them with valuable insights into the latest trends and technologies.
OUR INFRA STRUCTURE
• Animaster Institute of Graphic design has a single campus, with a comprehensive and integrated facility to cater to all the courses offered.
• 10,000 sft of campus space that includes well-equipped classrooms, labs and studios, wit Projectors, Screens and Speakers.
• Latest software, high-end workstations, render farms, light boxes, dunkey chairs, Wacom pen tablets, 3D printers, Scanners and latest gadgets.
• A drama room, green room and a VFX studio to record and create audio-visuals.
• Well-stocked library, video tutorials & a digital resource center with 24 X 7 internet access.
• A strategic tie-up with the Google suite that provides fast access and secure, adequate storage to all students and faculty.
---
OUR FACULTY MEMBERS
Experienced trainers, senior designers & visualisers with production experience will train you to high levels of expertise. It is their continuous effort to ingrain the fundamentals of design thinking in every student's mind. Our faculty provide thorough one-on-one attention to the students, thus developing their art style, assignments & project portfolio to an international production level. This gives the student a technically & creatively strong edge while joining a top firm. The trainers regular interaction with hard-core production work & the experience of working with international studios, help in infusing new technology, innovations & ideas from around the world. They continue to guide & mentor our alumni even after they are successfully placed. This high-quality & dedicated service ranks Animaster among the top graphic design institute in India.
---
OUR CURRICULUM
Animaster, Graphic Design Diploma College, has a dedicated in-house Production house –which researches and develops specialized curriculum to make our graphic design course, the best in the World. The highly experienced team of academicians and technical experts constantly review and upgrade the syllabus as per changing industry trends, needs and practices. The latest soft-wares, technologies and industry practices are adapted to ensure relevant education for students.
---
OUR COMMITMENT TO THE STUDENT COMMUNITY
We have been committed to the success of every student who has walked through our doors for 2 decades now. Passionate teachers, hands-on studio-based training, vibrant artistic environment, all-round student support systems & high-end technology are all integrated into the learning. Animaster's best graphic design certificate course after 12th, provides students with the key ingredients to succeed in the design industry and meet their individual career goals.
We brought production-based training that meets international standards to the Indian student community by virtue of our international association with the Algonquin College, Canada. All the alumni of Animaster Graphic Institute, are well-placed with the best of design studios in Bangalore, India and overseas.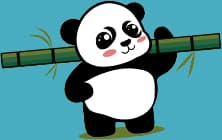 IF YOUR SEARCH IS FOR THE BEST GRAPHIC DESIGN COURSE IN BANGALORE, DISTANCE SHOULD NOT BE YOUR CRITERIA!
If you live in any of the below-mentioned areas, our expert teachers at Animaster are not too far from you. Else, don't let distance hold you back from achieving your Dreams. At Animaster, we offer expert Graphic Design classes through Online mode too, so you can learn from anywhere in the world. Contact our Academic Counsellor today, to learn more about our Online Graphic Course and start your journey toward becoming a skilled Graphic Designer!
Sahakar Nagar | Sanjay Nagar | Ganganagar | RT Nagar | Rachenahalli | Byatarayanapura | Kodigehalli | Jakkur | Kalyan Nagar | HBR Layout | Kempapura | Nagawara | Thanisandra | Kothnur | Hennur | Banaswadi | Lingarajpuram | Madivala | Shivajinagar |Rajajinagar | Malleswaram | Srirampura | Basaveshwaranagar | Vijayanagar | Nagarbhavi | Yeshwanthpur | Jalahalli | Peenya | Okalipuram|Vidyaranyapura | Mathikere | Yelahanka | Ulsoor| Indiranagar | Koramangala | Marathahalli | Whitefield | Mahadevapura | Kundalahalli | Brookefield | CV Raman Nagar | Kaggadasapura | Ramamurthy Nagar | Jayanagar | JP Nagar | Banashankari | Basavanagudi | BTM Layout | Kumarswamy Layout | Krishnarajpuram | K R Puram |HSR Layout | Bannerghatta Road | Electronic City | Bommanahalli | Kaikondrahalli | Kadugodi | Kadubeesanahalli | Indira Nagar | HSR Layout | HRBR Layout | Hegganahalli | Bellandur | Hongasandra | Chickpet | Domlur| Begur | Attiguppe| Chansandra| Anjana Nagar| Benson Town| Bommanahalli |Chokkasandra| Ejipura | Hoodi| Hulimavu