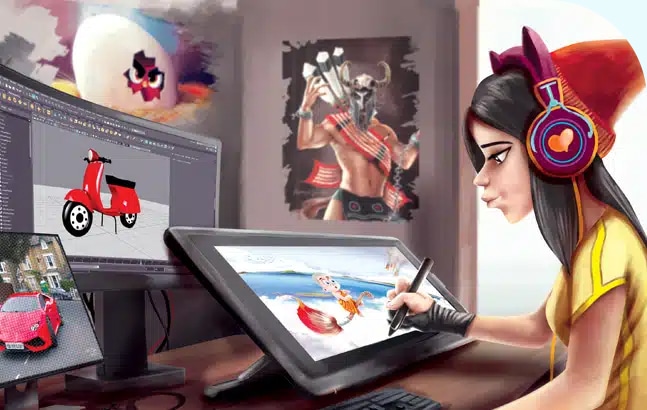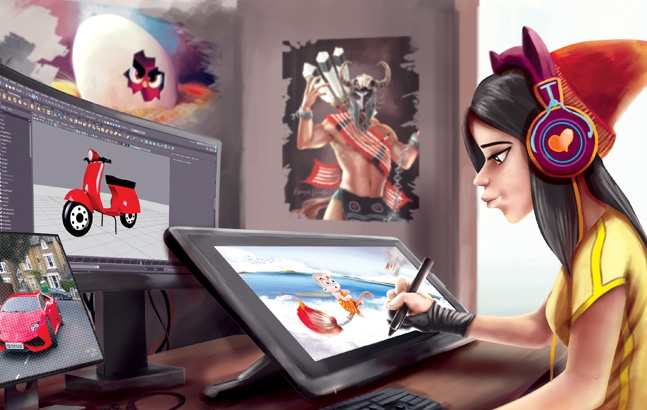 Download Diploma Prospectus
'Diploma in 2D|3D Animation, MULTIMEDIA & VFX COURSES'
Job-oriented Animation Courses for every aspiring student who wants to join the world of creativity!
The 3-year, 2 year and 1-year Diploma in Animation after 10th is one of the best job-oriented courses we offer at Animaster. This animation course comes highly recommended by industry experts. Since it covers all the areas of animation – Traditional 2D animation, Digital 2D animation, Cartoon Animation, Graphics design, 3D animation and VFX course, it's a very well-rounded program. This 6-semester course opens a huge window of opportunities for jobs in the animation sector. Animation sector headhunters are keen on recruiting students who have knowledge of the various areas in animation. This can easily be achieved by pursuing this 3-year diploma in Multimedia. One can also do specialization in one particular animation field. Student may also opt to pursue 1 year (2 semesters) and 2 year (4 semesters) certificate courses, if he/she does not wish to pursue the entire 3 year animation program.
Register now for our Diploma in Animation course! And enter the World of Animation, Multimedia & VFX.
Project Work And Portfolio
All the semesters in the Diploma in Animation course, culminate in a portfolio that is reflective of the skills acquired and design sensibilities achieved as a result of the Diploma program. Containing exhaustive assignments or projects is reflective of the student's effort throughout the length of the course. This will be beneficial while attending interviews to show a prospective employer your academic acumen and design prowess.
Sneak Peek into the ANIMATION

course details
Course: Diploma in Animation
Duration: 3 year diploma , 2 year certification , 1 year certification
Hours: 4 hours of intense training and practice sessions, Monday to Friday.
Modality: On-site in Bangalore or Online (remote)
Admissions: As per batch availability
Admissions are open. Apply now!
Our goal for the students is to acquire the skills and technical knowledge and be able to carry out professional 2D and 3D animation projects successfully, after successful completion of our Diploma in animation coursein India. You will work and define your criteria of graphic and conceptual development, building your artistic style and personality. In this Diploma in Animation and VFX , you will work on both pre-production and production as post-production so that you internalize the work processes employed in professional studies.
There are a list of career options you can opt for after your completion of the Animation course :
And the creative list goes on!
Personalised Learning
Students practice at their own pace, first filling in gaps in their understanding and then accelerating their learning.
Trusted Content
Created by experts, Animaster Academy's library of trusted, standards-aligned practice and lessons covers the Diploma in Animation syllabus that helps students build a strong foundation in the field of education.
Tools to Empower Teachers
At Animaster Design College, teachers can identify gaps in their students' understanding, tailor instruction, and meet the needs of every student.
Hence providing them with quality education so they can excel in the industry.
So you think this is what you want to go for to have a career in animation?

Excel in the path of success with us.
Animaster school of Animation, assures you of a bright future in animation.
Join Animaster Academy today!
Apply Now

!
PLACEMENT

RECRUITERS
Animasterians are a favorite among recruiters of leading Corporates, Studios & design houses