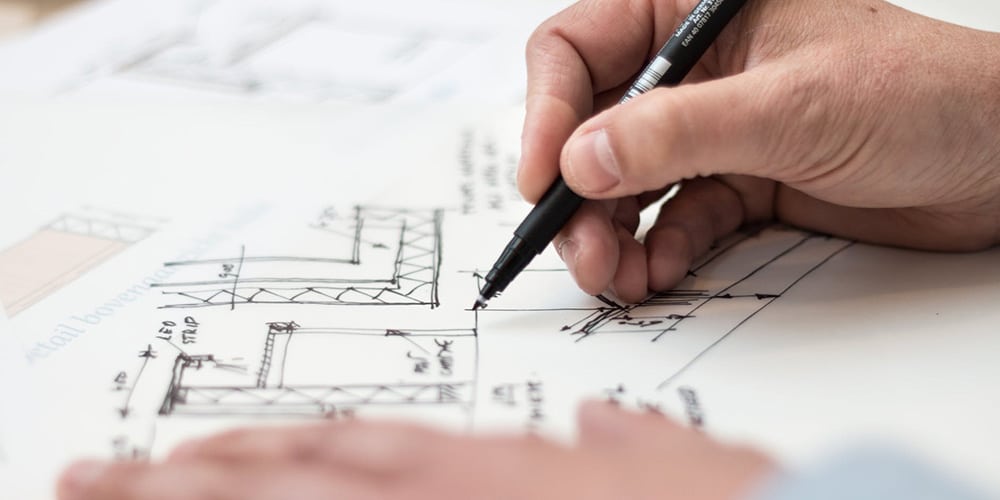 Can You Be An Interior Designer?
Interior Design allows you to use your creativity and good taste to give a home, an institution, or a company its personality. If design and decoration are your strengths, this may be your career.
Why should I study to be an Interior Designer?
Because you are passionate about design, because you can generate beauty in the decoration of any environment, because you know how to leave your mark and your personality in your work and because you can adapt your work to the resources available, generating with them a result that is both functional as well as pleasing to the eye. BVA Degree in Interior and Spatial Design is one of the best interior design courses available.
What is Interior Design about?
Contrary to popular belief, Interior Design is not only responsible for decorating an internal space but involves a much more complex task. It is about the integral design of the interior of a house, a public institution, a company, or temporary space, such as a stand. The professional will try to achieve a functional design that combines the use of spaces, available resources, a combination of shapes and colors, and, of course, a pleasant aesthetic.
What tasks does an Interior Designer perform?
The Interior Designer aims to achieve a positive result regarding three aspects of the interior space: comfort, functional aspect, and aesthetics. For this, you must manipulate variables such as shapes; colors; textures; equipment; furniture; illumination; etc. Through this combination of elements, used according to the designer's criteria, the internal space will be given a professional, distinctive stamp. The design of an internal space itself is not the only task that an Interior Designer can perform. You can collaborate in the elaboration of plans of internal spaces of a new building; during construction, making modifications to the functionality of the interior space, or during the "finishing work" stage.
What are the job opportunities for an Interior Designer?
One of the most common outlets is working independently, designing spaces at the request of private clients.
You can also do it in a dependent relationship, within a design studio or an architectural studio.
You can work in the field of a museum or any cultural institution, in the design of an exhibition or scenography.
Events such as product launches or large business meetings also often require the work of an Interior Designer. Those are just some of the possibilities that this career offers you in terms of employment.
What is studied in Interior Design?
Some of the usual subjects of this discipline are Technical Drawing; Design of Spaces; Geometry; History of Architecture and Design; Interior decoration; Materials and Finishes; Furniture design; Installations; Budgets; Work Legislation; Green Spaces Design; etc. BVA Degree in Interior and Spatial Design in Bangalore is one of the finest courses to study as an aspirant.
Advantages of Studying Interior Design:
It is one of the fashionable and exciting careers in recent years, which increases the places of study, the quality of it, and the job opportunities. Animaster provides both long term and short term courses in interior designing. BVA Degree in Interior and Spatial Design is one of the best.
It is one of the design careers that gives you more knowledge.
Job opportunities are varied and wide, allowing you to adapt to different circumstances. It is also one of the highest-paid career options
Many people are successful in this profession through self-employment.
Disadvantages of Studying Interior Design:
As we always say with non-traditional careers, you should be cautious when choosing your place of study, since many institutes don't provide a recognized degree or certification.
The combination of achieving greater aesthetics, comfort, and functionality with limited resources can make you find yourself carrying out extremely complex jobs, in which you can achieve success, only if you have the required creative skills.
Fun Fact: One of the most innovative Interior Design studios in the world is the Japanese studio 07Beach. One of the most creative projects in recent times is a dog ladder inside the home. Although it implies dedicating an important space to its use, it is extremely practical, since, as you know, the steps usually have a special height and are strictly respected. In this case, the shape and height of the steps are specially designed for the perfect adaptation of man's best friend, a dog!
Share This Story, Choose Your Platform!