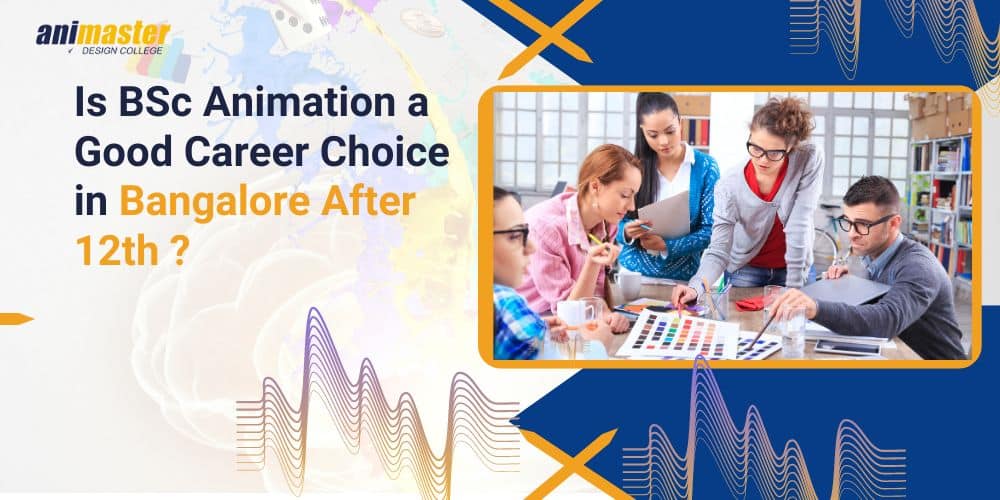 Introduction
A three-year undergraduate degree curriculum in Animation courses in Bangalore after the 12th is available at several educational institutions around the country. The learner will study the fabrication of an illusion of change and motion throughout the course. The B.Sc. in Animation combines classical theories with units that are application-based.
Overview of BSc Animation Degree
Candidates who want to pursue a B.Sc in Animation and VFX Colleges in Bangalore design must be exceptionally tech-savvy and creative. The demand for experienced animators is growing as animation and graphics become more and more popular. By boosting their confidence and giving them the necessary abilities, a B.Sc. in Animation prepares students for the professional world of animation.
A minimum cumulative score of 50% is required for admission to the BSc Animation programme, as well as completion of the 10+2 or an equivalent certificate. The Science stream students are favoured. obtaining a favourable result on the prior qualifying exam. This course's admissions procedure differs from institute to institute. The results of the candidate's 10+2 or comparable examination serve as the primary criterion for admission to most institutions.
Does BSc Animation offer a Promising Career Choice?
In the current digital era, earning a BSc in animation offers a viable job option. Across several sectors, including cinema, television, gaming, advertising, and education, there is an increasing need for qualified animators and multimedia specialists. The demand for imaginative and gifted animators is constant despite the expansion of entertainment and media outlets.
The concepts, techniques, and software tools utilised in animation are thoroughly understood by graduates of BSc in Animation programmes. Success in this industry requires constant skill development, dedication, and invention. By building a strong portfolio and networking within the industry, career prospects may be significantly increased. If they have the right skills and a love for animation, graduates can find joyful and fulfilling employment in this vibrant and ever-evolving industry.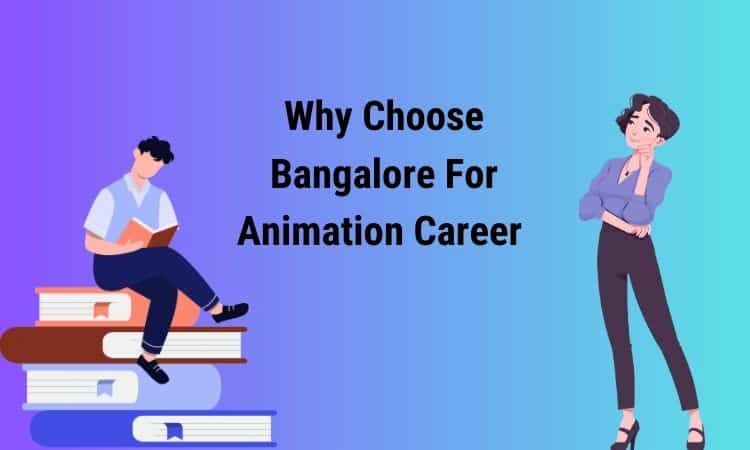 The Animation Industry Landscape in Bangalore
BSc Animation in Bangalore is the greatest place to look for a movement with numerous persuasive arguments. Due to the city's thriving business district, hopeful illustrators have a variety of options.
Customers from all across the world
Illustrators are exposed to global duties and principles since the city's liveliness district pays special attention to a global consumer base. Their willingness to learn about the wider world helps them develop their abilities and makes opportunities available outside of their own nation.
Trustworthy Movement Organisations
Regarded liveliness schools and establishments can be tracked down in Bangalore, and they give significant preparation projects and courses to ensure you get first-rate training.
Higher education institutes
In the city, there are prestigious schools and institutions with specialised movement educational programmes, providing students with excellent opportunities to present their designs.
Modern Foundation
You may further enhance your talents by utilising the most recent gear and software at Bangalore's movement studios and creative organisations.
Academic and Industrial Collaboration
The city's strong relationships between academic institutions and those in the motion picture industry provide prospects for entry-level jobs and employment for emerging illustrators.
The atmosphere of creativity and inspiration
Bangalore's thriving social scene supports an appropriate environment for emerging specialists. Due to its great cultural diversity, the city is a fantastic location for anybody seeking inspiration and creative growth.
A climate that is both assorted and spurring
Due to its worldwide person, which advances an open and different creative climate, individuals from different starting points and societies meet in the city. A special climate for trial and error and development is accommodated through this mixing of considerations and perspectives.
Artistic Events and Festivals:
Bangalore has various shows of compelling artwork, far-reaching developments, and innovative pursuits throughout the entire year. These occasions give craftsmen the opportunity to show their works, network with partners, and connect with craftsmanship darlings, making a dynamic creative local area.
Networking Opportunities
Bangalore's social foundations, innovative focuses, and craftsmanship exhibitions go about as systems administration centres, uniting inventive sorts and similar individuals as well as could-be-expected accomplices and business chiefs. These connections could prompt coordinated efforts, commissions, and prospects for imaginative profession movement.
Opportunities for Growth
Liveliness is a flourishing business in Bangalore, the supposed Silicon Valley of India, with numerous valuable open doors for extension. Various unmistakable movement studios, creation associations, and gaming organizations can be found in the city, giving illustrators various chances to exhibit their abilities and work together on entrancing activities. There are numerous open doors for powerful expert movement and a steady requirement for gifted illustrators because of the sizeable media and media outlets.
Diverse Career Paths
The movement area in Bangalore benefits a large number of businesses, including film, TV, publicizing, computer games, and e-learning, and that's only the tip of the iceberg. Movement occupations can take numerous different shapes, including 2D or 3D activity, special visualizations, character configuration, game turn of events, and interactive media creation. Experts might follow their interests and vocation due to the variety.
Entrepreneurial Spirit
For illustrators wishing to send off their own organisations or work with similar people, Bangalore is the best objective since it energizes business. Imaginative thoughts can become productive movement firms or inventive endeavours in light of the fact that to the city's flourishing startup scene and inviting air.
Constantly Evolving Industry
New creation procedures are constantly being integrated into Bangalore's liveliness area. This unique climate persuades illustrators to keep current with the freshest assets and techniques, which advances lifetime mastering and ability improvement. Bangalore's artists can keep on holding the best position in the movement business by approaching state-of-the-art assets and industry occasions, which ensures their seriousness and long-haul importance.
Conclusion
After high school, BSc Activity offers three-year degrees in liveliness that combine traditional theory with application-based modules. The prevalence of activities and designs has increased the need for talented artists. Holders of the 10+2 or an equivalent recognition have a preference for confirmation, which calls for a basic combined score of half.
The city's growing startup industry and stable climate provide illustrators the chance to launch their own businesses or collaborate with like-minded individuals.
Animaster School in Bangalore, for instance, successfully promotes and adopts current trends and improvements to enable long-lasting mastery and skill enhancement. Illustrators in Bangalore are able to stay on the cutting edge of the industry since they have access to cutting-edge equipment.
FAQs
Ques 1: Is it animation career good for you?
Ans: For people that are enthusiastic about creativity and narrative, animation may be a fulfilling job. It provides a variety of chances in fields including gaming, advertising, and cinema.
Ques 2: Can I pursue BSc in Animation without prior experience?
Ans: If you lack experience, you can still pursue a BSc in animation. Numerous courses are offered that get you with the information and abilities you need.
Ques 3: What job roles can I explore after completing BSc Animation?
Ans: You can pursue careers as a 2D/3D animator, character designer, storyboard artist, VFX artist, game designer, motion graphics artist, and more after earning a BSc in animation.
Ques 4: Is animation a tough job?
Ans: Due to the intense creative process, long hours, and ongoing learning, animation can be difficult. For devotees, the love of storytelling and the arts, however, frequently outweighs the difficulties.
Ques 5: Is animation high paying?
Ans: Location, experience, and industry all determine how much an animator makes. Despite the fact that entry-level jobs may not be well compensated, with time and further training, earning potential can rise dramatically.