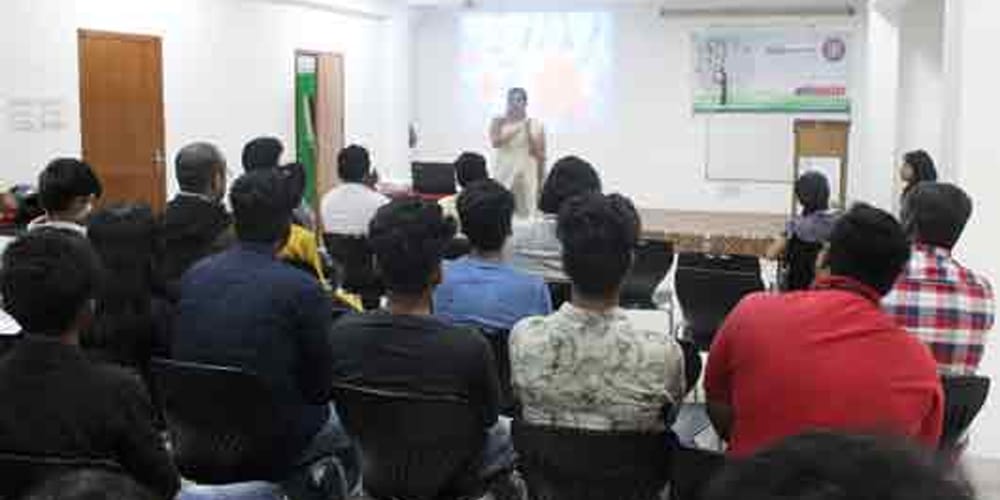 Animaster College NSS Unit organized a Cancer awareness program to bring awareness to the community. The event was organized at the college auditorium, from 9.00 am -11 am.
Dr. Vaishnavi P Joshi, Medical Oncologist of Apollo Hospital was the guest of honor for the event. She was also asked to address the students and the faculty members against the topic.
The main objective or intension of the event:
Every Cancer Awareness event is a powerful way for the local community to do its part against a disease that affects so many. It is a way for the community to honor survivors, raise awareness, and help the present generation to understand what the following contributions they can make are.
NSS Officer Y D Pavan Kumar addressed the students with general cancer and showcased the video to students to get the awareness on cancer.
The Video Presentation continued till 9:55 Am in the auditorium to BCU SEM 2 & SEM 4 Students.
Later after the Video Presentation, there was a speech from the principal of Animaster College Dr. Srinarahari M H.
He also welcomed the Managing Trustee, Ms. Veena Prathap, and the Chief Guest of honor, Dr. Vaishnavi P Joshi, Medical Oncologist who is also his daughter. So here we could see a proud father addressing his daughter who is fighting for a great cause.
The stage was given to Dr. Vaishnavi P Joshi and she started the presentation by explaining what cancer cells are and how they are uncontrolled, autonomous, and purposeless. She spoke about cancer myths, risk factors, screening, and the most common cancers.
She interacts with the students of Animaster College by explaining them not to believe when they hear things like cancer is incurable and not worth treatment, cancer is a disease for the elderly, only a single test can detect cancer and so on. She also stated the various awareness activities regarding cancer types, causes, and prevention.
Ms. Veena Pratap management Trustee honored the Guest with a Fruit Bouquet and also addressed the students.
The event ended with a Vote of thanks by NSS officer YD Pavan Kumar