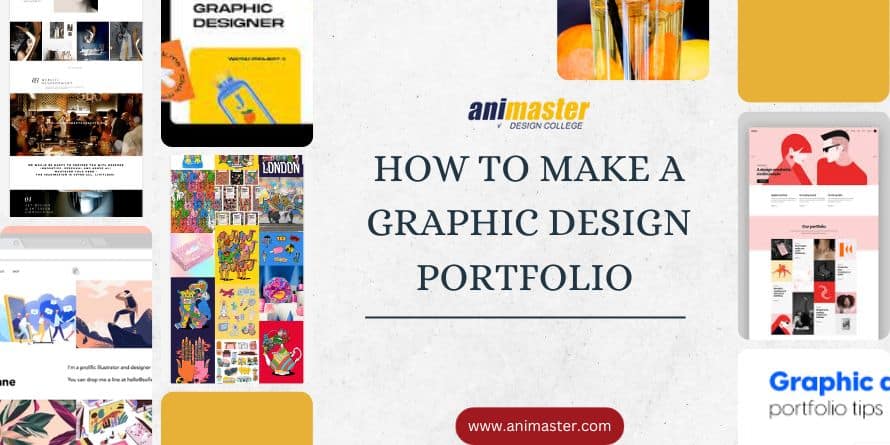 A professional portfolio is a very important asset at any stage of your career– whether you are just a beginner or any seasoned graphic designer. Further, if you are seeking to take your career to the next level and wish to intensify your practice, having an online graphic design portfolio website to show potential clients can be a game changer. Many graphic design students may find it a challenge to put a portfolio together, especially if they are still not sure about their design style.
Firstly most of the clients prefer to look at your pre-graphic designs and determine if you are the right fit for their needs or not. They examine your pre-designs as a reference to get a sense of your style and approach to designing. Having an attractive design boat for you can help you stand out in this crowded and competitive field by highlighting your unique creativity.
Do you stick with the question of what should be in the graphic design portfolio? Not sure about how to make an online portfolio that attracts professional attention? Let's look more deeply at what it takes to make a grabbing design portfolio and how the Certificate course in Graphic Design actually helps in creating the portfolio.
What is a graphic design portfolio?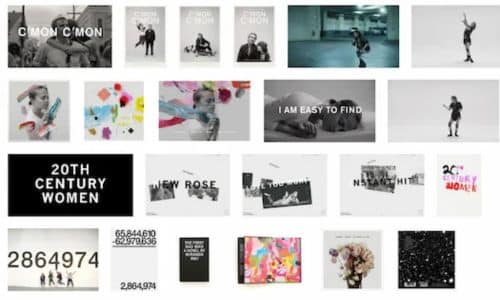 A graphic design portfolio is a collection of your unique works throughout the years. It provides potential clients with a well-rounded vision of your work, style, and other important background information that can truly assist in influencing hiring decisions and give a good lead.
The bulk of your portfolio means attaching images and descriptions of your pre-experience—but an online graphic design portfolio means you can engage visitors in new ways and get an ultimate advantage.
Why Graphic Designers Need Portfolio
Graphic designers require a portfolio to show their work to gain potential clients and their reviews regarding the work. Your portfolio is an opportunity to share your design experience and give potential leads an idea of what your design style means.
Designers are highly in demand, and the industry is very competitive, so your online graphic design portfolio is a great opportunity to brand yourself as a unique one and show potential clients why they should pick you.
Types of graphic design portfolios include:
Here are mentioned some of the types of graphic design portfolios:
A portfolio that is highly focused on logos shows the designer's capability to create emphasized and memorable logos which are important for visual identity and branding.
Lettering or typography portfolios emphasize the designer's skill in selecting and creating visually appealing and communicative text.
Illustration portfolios show an artist's talent in making paintings, drawings, or digital illustrations in numerous designed projects.
This kind of portfolio highlights a designer's work in creating layouts and visuals for magazines and other printed materials.
UX portfolios demonstrate a designer's expertise in crafting user-friendly and intuitive digital experiences for apps and websites.
UI portfolios define a designer's ability to create visually appealing user interfaces including menus and icons.
Portfolios in packaging design show the creative and functional packaging for products by considering factors like branding and self-appealing.
Environmental design portfolios truly focus on creating design solutions for physical spaces such as exhibitions, retail stores, or public places
Branding and Visual Identity
These portfolios highlight the designer's work in developing brand identities and logos.
A product design portfolio shows the designer's ability to create physical products from sketches and 3D models.
Steps to build a graphic design portfolio
Although your designs may be amazing, if you don't have a place to show them off then you're missing out on most of the clients, projects, and emphasizing collaborations. This results in suffering in your design career. To build a portfolio in graphic design, undergo a professional course under experienced teachers. There are some awesome certified Graphic Design Courses in Bangalore that will help you achieve your desired career.
Follow the some of the steps mentioned below to build a graphic design portfolio: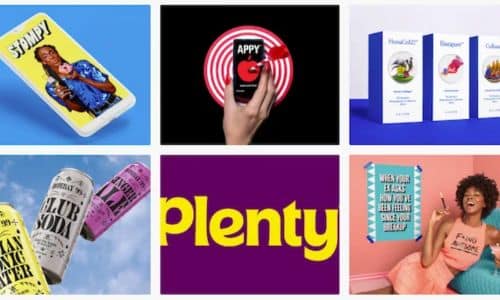 Have a design series for a recent client you think is your best of all work yet, but the quality of the images is poor or hard to see on a screen? Never fill your online portfolio with ineffective images with weird cropping that will turn off potential clients. Make sure you use high-quality images that will not seem and appear pixelated or blurry on a screen.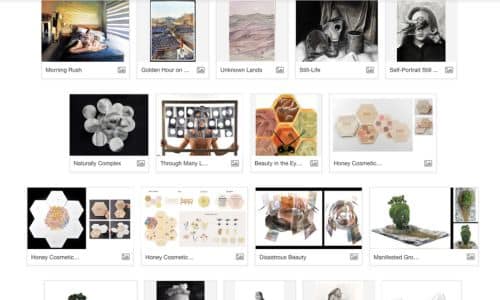 An unorganized portfolio with old work is never going to attract potential clients or keep visitors to your site engaged. Make sure your design portfolio is packed with current work and modern highlights, highlighting a recent design commission by a client or a logo design you made for a recent marketing campaign. Your portfolio website should be fresh, amazing, and interesting, with regular updates of your latest and greatest work.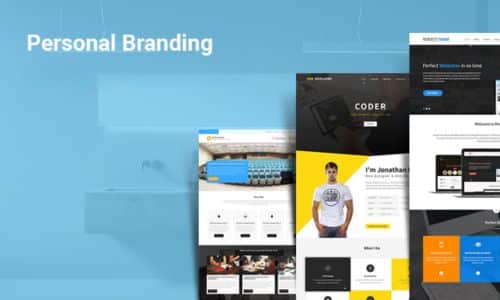 Creating a Personal Brand is one prudent step toward launching your professional graphic design portfolio. A professional brand gives a unique presence to reach the website site, which will give your site some sharp branding, and make it easy for clients to recognize.
When choosing your brand, keep it short and to the point. Designers and other creative professionals commonly use their first and last names for their brands. This detail shows a personalized touch to the browsing experience and keeps the website on-brand.
Design a User-Friendly Website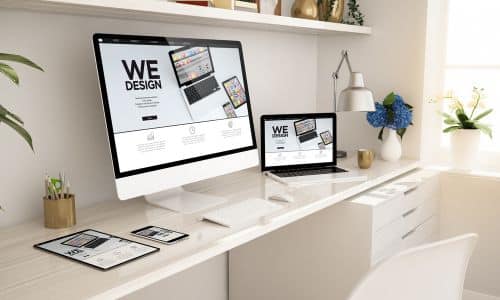 Attract potential clients and get them to stay on your portfolio site by making it easily accessible, interesting, and welcoming. It should be easy to navigate and user-friendly, with a design that isn't overwhelming or confusing for visitors to the website. Go for a portfolio website that complements the beauty, uniqueness, and detail of your designs, with a layout that is easy to access.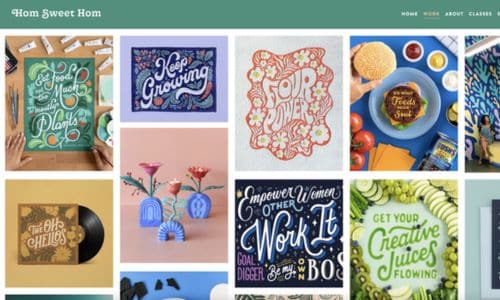 Keep your online portfolio well-organized and user-friendly by describing and grouping your work and project, so they become easy to follow for visitors. Make a proper list of all the design work you'd like to include in your established portfolio site and see if you can categorize them by project, such as by client name, or by type, such as 'logo designs', 'social media graphics' or 'advertising design campaigns.'
Breaking your work down into categories will make it easy for website visitors to click through your portfolio site to confirm your experience and your design approach to different projects. It can also be a great way to highlight your ability to do different design projects and show you are a well-rounded professional in graphics.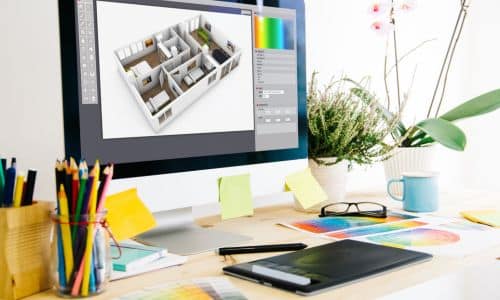 When you combine all together your portfolio site, think about how it can reflect your artistic journey and give visitors a good view of who you are as a creative person in the design world. Briefly analyze how you can share your individual story through your design portfolio, and make it feel unique to you and your story.
You may tell your story through the types of design projects you select for your portfolio site or you integrate your artistic journey through the site's interface design. Or perhaps you highlight key career moments or major milestones that had a good emphasis on your development as a designer and what you are today.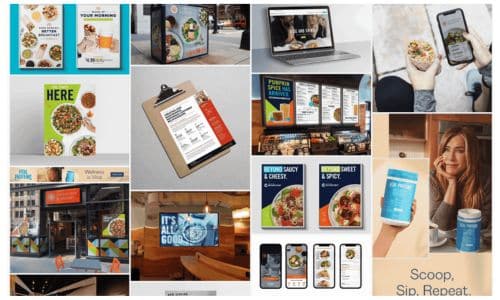 Always go for quality over quantity. Just analyze the best of your works and then put it in your portfolio. The images may be less but they should be attractive to grab the clients. Process images of your graphic design portfolio work properly using Adobe Photoshop or other editing tools so they are web quality, with good resolution, and don't take much load time. This will ensure they look their best in your portfolio and illustrate you care about the quality of your work and give it the proper best for its uniqueness.
Keep It Updated with Targeted Audience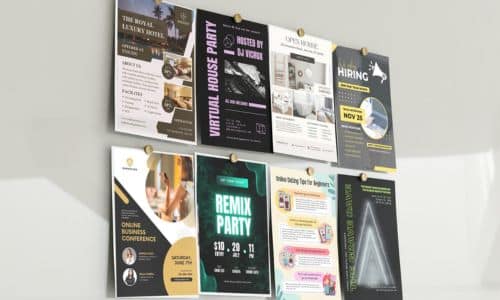 To become a good graphic designer, your portfolio site should connect with the exact interested audience for your brand, and meet or must be reliable to fulfill their expectations. As you create your portfolio website, ask yourself, who is my target audience and how can I pour their attention towards my work? Analyze your target audience as you organize your portfolio site to help guide your choices and approach.
Graphic design portfolios are great to help you sell your work to a client or get them engaged toward your work. If you don't have many projects made earlier because you're just starting, you can brainstorm ideas that interest you and create graphic design work as a hobby project. As such, graphic design has several advantages and disadvantages.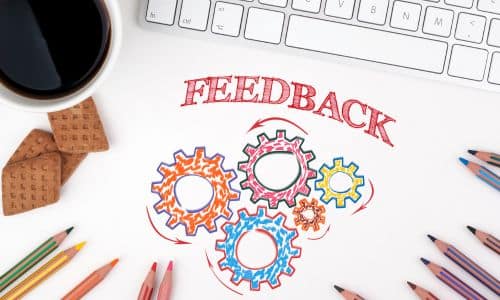 Include a section of feedback within your designed portfolio to get the right reviews from the customers who visited your profile. This feedback provides you with the best way to analyze how your clients feel about your design and what their ratings are for your particular design.
Include bio and contact details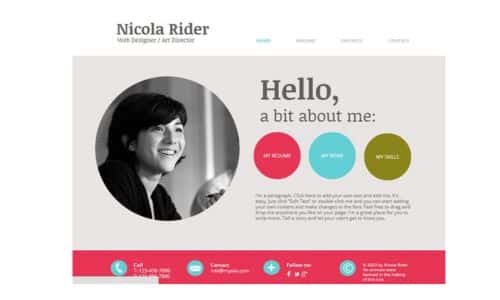 While your work alone may sell potential clients, visitors to your graphic design portfolio will most likely want more information before they reach out. You can intensify your work by including an About page with your CV, bio, and other details that emphasize your professional background. You could even add a touch of personality by adding fun facts, like your role models or the most favorite graphic design magazines.
When creating a professional portfolio, you always want to have your contact details published, too. Once visitors confirm that they want to hire you, they should easily be able to find you and get in touch with you.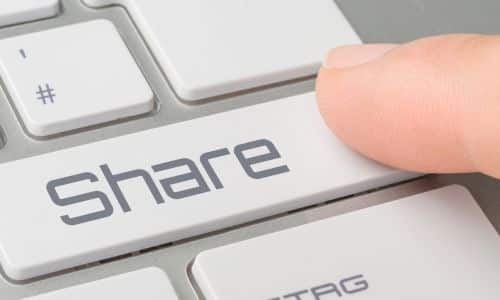 Finally, you've covered these essential steps, it's time to publish your graphic design portfolio. You may want to go with your own website too—which includes certain things to review before, during, and after publishing to help your website live its best life and further help in intensifying your career.
Once your portfolio is live, share your website with both your personal and professional networks, including family, friends, colleagues, and, of course, your social media followers everywhere you feel that you can easily get publicity.
Conclusion
Building and maintaining your online graphic design portfolio is an exciting thing to intensify your career within such an amazing field. The more attention and love you give to work, the more that you are going to achieve from it.
Keep your portfolio updated and stay inspired with Animaster, India's leading school of design. As the best graphic design college in Bangalore, with over 20+ years of experience, Animaster ensures that every designer must unlock their hidden talent and focus on realizing their own advantage in this competitive era by providing their comprehensive Diploma in Graphic design as well as other certified online graphic design courses.