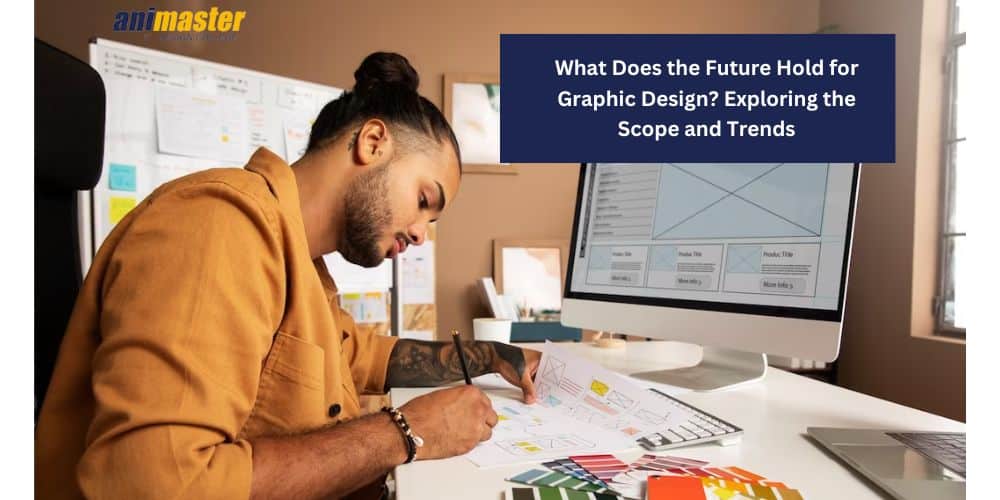 Graphic design is a creative area that uses visual components to express ideas and information. Designing websites, logos, brochures, packaging, and other visual communications is an important part of many different businesses, including advertising, marketing, media, and publishing. Due to the rise of digital media and the rising desire for effective and aesthetically attractive communication, graphic design has seen a tremendous expansion in India in recent years. Numerous institutions meet the demands of the graphic design sector and provide their services. This article discusses the scope of graphic design, job prospects, and tips on how to live comfortably and earn a good living.
Scope of Graphic Design
There are many applications for graphic design outside of traditional print media. Graphic designers who can provide aesthetically attractive material for websites, social media, mobile applications, and other digital channels are in greater demand as a result of the growth of digital platforms. Businesses and brands are aware of the effectiveness of striking images in grabbing audience attention and successfully communicating messages.
Additionally, graphic designers are essential in fields including multimedia production, branding, marketing, user experience (UX) design, and advertising. They are essential in developing a company's visual identity, boosting user engagement, and developing enduring brand experiences.
Career Options for Graphic Designers
Depending on your interests, abilities, and experience, India offers a variety of career prospects for graphic designers. Depending on the position's responsibilities and years of experience, the packages change. The following are some roles that graphic designers may specifically hold: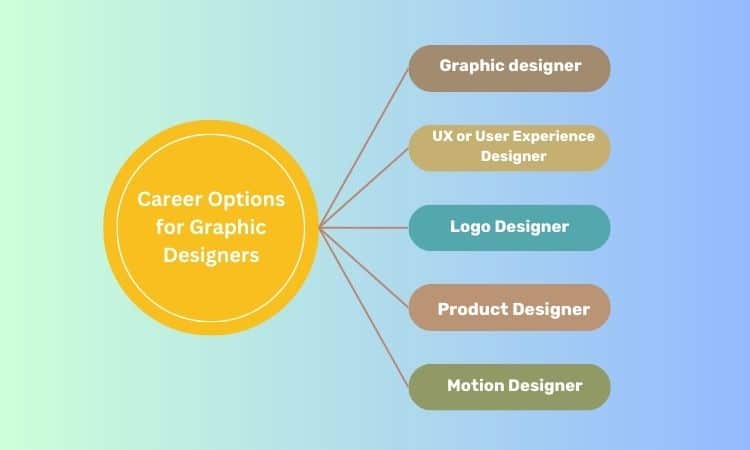 Graphic designer
A graphic designer's job is to develop hand-drawn or computer-generated visual designs to convey messages to customers that inspire, educate, or fascinate them. A graphic artist prepares ideas and uses art, size, and styling to convey them. They work on a variety of projects, including commercials, pamphlets, corporate identities, packaging, and websites.
UX or User Experience Designer
A UX designer is in charge of creating a website's or software application's visual aesthetic based on the requirements and preferences of the users. The process of obtaining and integrating the product involves UX designers fully. They put a lot of effort into making interfaces that are simple to use and improve the user experience.
Logo Designer
A logo designer is in charge of producing logos that reflect the identity and values of the brand. They develop distinctive and enduring logos that capture the essence of each company by combining diverse design aspects, such as typography, color, and form.
Product Designer
A product designer develops the physical properties of tangible items like consumer goods, furniture, and technology. They also ensure that these items operate properly. Product design makes things visually beautiful. To make them both useful and visually attractive, product designers combine engineering expertise with design expertise.
Motion Designer
A motion designer makes animated films, interactive animations, and other dynamic visual material. To make static drawings animated, they employ the programs After Effects and Photoshop.
Why Are Graphic Design Courses Or Training Required?
The breadth of graphic design in India relies on the skills you have learned. You can gain these abilities and knowledge by taking a graphic design course or receiving other training. Pick a course that covers a wide range of subjects, such as design principles, software applications, project management, and business procedures. the program that gives you the knowledge and self-assurance you need to launch a lucrative career as a graphic designer. Your chances of succeeding in the field are increased.
The availability of regular projects, workshops, field excursions, industry visits, and other activities are additional considerations when selecting the best graphic design education, in addition to the theory component. You may receive expert coaching to create a professional portfolio when you receive practical instruction with in-demand methods and equipment. Having a top-notch studio infrastructure available for prospects to examine is equally important.
Future-Shaping Trends
Responsive and User-Centric Design: Because of the proliferation of mobile devices, graphic designers must develop designs that fluidly adjust to different screen sizes. The importance of designing with a mobile-first approach is emphasized by the fact that responsive design guarantees the best user experience across devices.
Simplicity & Minimalism: The minimalist design movement, which emphasizes clear layouts, lots of white space, and straightforward graphics, is still strong. Clarity and simplicity are both enhanced by minimalism, which also produces a pleasing look.
Sustainable Design: Sustainable design techniques are becoming more popular as environmental awareness rises. Utilizing recycled materials, opting for energy-efficient techniques, and encouraging sustainability via their designs, graphic designers are increasingly incorporating eco-friendly concepts into their work.
Immersive Experiences: Graphic designers are now creating immersive experiences thanks to the development of virtual reality (VR) and augmented reality (AR). They are developing interactive designs with eye-catching visuals that engage people on a whole new level.
Genuine and Inclusive Representation: Graphic designers are adopting genuine and inclusive representation in their designs in response to the desire for diversity and inclusiveness. Through their visual communication, they are conscious of representing people from all backgrounds and cultures, dispelling stereotypes, and advancing social consciousness.
Data visualization: As data becomes more readily available, graphic designers are becoming increasingly important in converting complicated information into aesthetically pleasing and accessible data visualizations. Information is efficiently communicated and audiences are engaged via infographics, charts, and interactive graphics.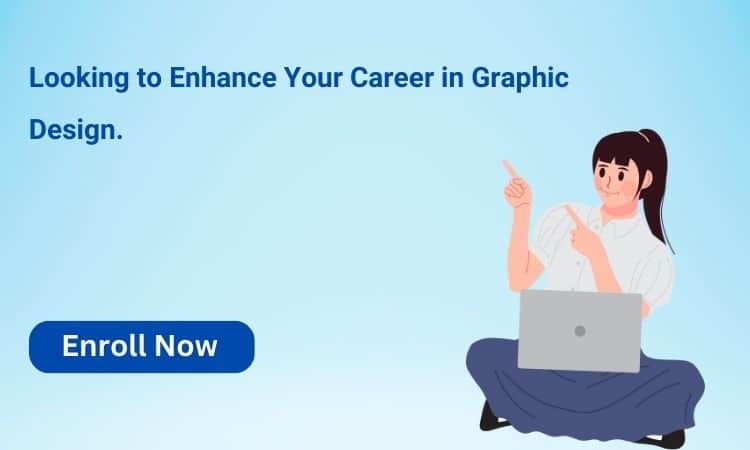 Conclusion
There is a huge need for graphic designers, and that need will only increase. To be competitive in the work market, graphic designers must keep up with industry developments and constantly enhance their abilities. The length of time it takes to become a graphic designer depends on your school background and work experience. The abilities required for a prosperous career in the sector often need several years of training and practice. There is no turning back once one is placed on this field.
FAQs
Q 1. What are the emerging trends in graphic design for the future?
Ans. The graphic design sector is continually developing and modernizing. Design trends are predicted to tilt in favor of simplicity and minimalism in the future.
Q. 2. How is technology shaping the future of graphic design?
Ans. Rapid advancements in on-screen software also allowed designers to layer letters and pictures in space, make things translucent, stretch, scale, and bend items, and mix photos into intricate montages.
Q3. What new skills or knowledge will graphic designers need to stay relevant in the future?
Ans. Traditional design concepts like composition, color theory, and typography, as well as a working knowledge of 3D modeling and animation tools, are essential for designers to have to stay relevant in the future.
Q4. How will artificial intelligence impact the field of graphic design?
Ans. AI can aid designers in developing their creativity. AI-driven tools may study a designer's preferences, style, and previous work to make recommendations for design components and layouts.
Q3. What career opportunities can be expected in the future for graphic designers?
Ans. There are several work prospects in various contexts in the graphic design industry. Your graphic design abilities can be put to use as a web designer, illustrator, animator, or product developer, as well as as a creative director, production artist, art director, or brand designer.